FROM PREGNANCY TO PEDIATRICS
FOR ALL OF LIFE'S CHANGES, LET US HELP YOU.
PRECISE CARE
With a Gentle Touch
Welcome to Simply Health Chiropractic located in Spring Green, Wisconsin.  In today's world, achieving health can seem very complicated.  At Simply Health Chiropractic, we do our best to make achieving your health goals simplified.  Chiropractic is founded very simple physiological facts:
Your nerve system controls and coordinates everything in your body. e. your body's communication system
When there is a disruption to that communication system, your body doesn't work properly! e. pressure on the nerves as they exit your spine causing things like back pain, headaches, poor digestion, frequent illness, sinus trouble, etc…
Chiropractors help remove pressure from the nerves allowing the communication system to come back online and start to help your body heal itself from the inside. How cool is that?!?
As your Spring Green chiropractor, it is my goal to educate my community on the importance of proper nerve flow for not only to live a pain-free life, but also achieve optimal health.
Simply Health Chiropractic
Chiropractor Spring Green WI
Chiropractic Care & Your Health
---
I decided to leave my thriving practice in Wauwatosa and start Simply Health Chiropractic in the River Valley area because my husband and I know this is a great place to raise our family.  It is my goal to earn your trust and become the best chiropractor in Spring Green and the greater River Valley area.
Simply Health Chiropractic is located in Spring Green on Highway 14, right between Prem Meats and the Bargain Nook.
Over my past six years of patient care experience, what has continually set me apart from other chiropractic offices is really listening to my patient's concerns, my friendly and upbeat attitude, the efficiency of my on-time appointments, and the amount of training I personally do to ensure my patients always receive the most cutting-edge care while in my office.
Conditions that I have seen my patients heal from while under chiropractic care include, low back pain, sciatic pain, hip pain, knee pain, headaches, neck pain, sinus issues, digestive problems, and even an increase in fertility!
Common Chiropractic Misconceptions
---
With so much information around these days, there are a lot of misconceptions when it comes to chiropractic.  Some common misconceptions include:
If the pain isn't gone after one adjustment, the adjustment didn't work. The truth is that it takes time for the body to heal.  Chiropractic is not an aspirin or a pain pill and does not seek to "cover up" the problem.  Instead, my goal is to enable your body to better heal itself.  It often takes our bodies years to get into the rough conditions I see many of my patients in, and so we must allow time for the body to heal the extreme damage. 
Once you go to the chiropractor you always have to go. The truth is that we do things to our bodies on a DAILY basis that beat our spines up and impact how well our brain communicates with our body.  That is why many of my patients choose to continue coming into my office for regular care after their pain has subsided.  They want to prevent problems in the future that can arise with prolonged improper nerve flow.  Problems like arthritis and other degenerative processes, weakened immune systems, poor sleep, bad digestion, just to name a few. 
COMMON CONCERNS, CONDITIONS, AND ISSUES
Help Your Family Experience Incredible Health.
OFFICE HOURS
---
Monday
7:00am - 11:00am
2:00pm - 5:30pm
---
Tuesday
2:00pm - 5:30pm
---
Wednesday
7:00am - 11:00am
---
Thursday
7:00am - 11:00am
2:00pm - 5:30pm
---
Friday
Closed
---
Saturday
Closed
HOW TO FIND A CHIROPRACTOR IN Spring Green
This guide will help you find the best chiropractic clinic in Spring Green for you. When most people in Spring Green decide they need a chiropractor, they end up doing a search and just picking someone at the top.
Being at the top of Google for the chiropractic search does not necessarily mean they are the best chiropractor for you. Follow the steps below to make sure you are picking the right chiropractor for you.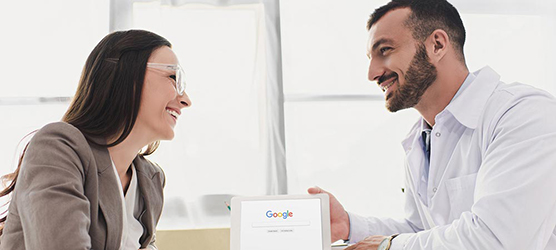 Time Needed: 5 minutes
Total Cost: USD 0.00
4 EASY STEPS TO FINDING A CHIROPRACTOR IN Spring Green
Step 1: Open up a Google search
You will want to type one of the following in the search bar:
Chiropractor Spring Green
Chiropractor 53588
Chiropractor near me
Best chiropractor in Spring Green

Step 2: Review Their Website
The best chiropractors in Spring Green put as much care into their website as they do into the rest of their office. By reviewing their website you will get a good feel for the doctor and if they are right for you.

Step 3: Check Out Their Reviews
Check out the Google Business Page of a chiropractic clinic you are thinking about visiting. It is easy for someone to say they are great, it's a different story to get other people to say great things about you.

Step 4: Give The Office A Call
Now that you have a basic understanding of what the office is about. Give them a call to make sure they fit the message that their website and GMB have been sending. You will know in a few minutes whether the office is the right one for you.